Mission Statement
We at Horsefeathers Therapeutic Equestrian Center, Inc. strive to enhance the quality of life for people who are challenged with disabilities and/or situations in their lives that are debilitating.
Our Story
Carl and Sonia Hall of Edgewood, Texas, began Horsefeathers when their granddaughter Alyssa was born with water on the brain among other disabilities. It was then the Halls decided to put their love for horses to work. They desired to bless children and adults with disabilities who may not otherwise get a chance to experience that beautiful relationship with God's special equines. The riding program gives the students a unique and enjoyable opportunity to receive love and therapy. On April 26, 2004 Horsefeathers held its grand opening by kicking off volunteer sign-up, student enrollment, and consultations. Classes began January 29, 2005 with two students for a four-week pilot session.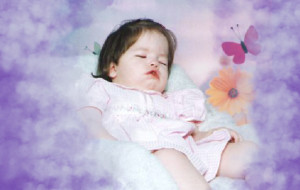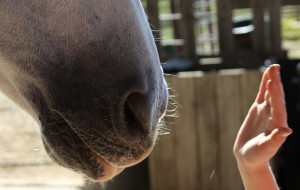 Horsefeathers could use your help
We have a constant need for funding to support our equine employees. The cost to maintain one horse for a year is approximately $1200.00. We have seven working equines. This does not include emergency veterinary care, stable and fencing repairs, tack, saddle blankets, or grooming supplies.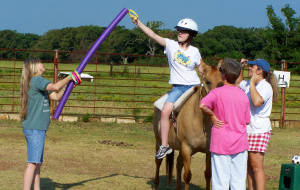 Learn more about us
Horsefeathers' therapeutic riding program benefits students physically, psychologically and socially. Click to learn about the different programs that have impacted so many lives.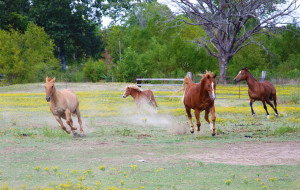 We love and respect our horses
Our 7 current horses in the program are an integral part to the operation of Horsefeathers, without them we could not help the students that come through our gates.